Psychedelics for Grief
In this 75-minute webinar, Françoise Bourzat, counselor, author of Consciousness Medicine, and founder of The Center for Consciousness Medicine will be joined by Rabbi Sydney Mintz to explore the relationship between psychedelics, grief, and mysticism.
Read More >>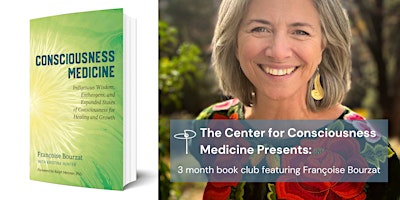 Three month book club, featuring Françoise Bourzat, that takes a deep dive into plant medicine and holistic healing.
Read More »
Sign Up for the CCM Newsletter
Join our mailing list to get important updates on opportunities, podcasts, videos, articles, events, and more!